Earlier this week, we posted a photo from the shoot Kim Kardashain did for Love magazine's Spring/Summer 2015 issue, which hits stands February 9th.
The pic, which had a bottom-less Kardashian bending over and smoking a cigarette, wasn't exactly flattering. In fact, many of you doubted it was really her.
Well, it is. Now a few more of photographer Steven Klein's shots of KK for Love have leaked, and Mrs. West is looking much better in them.
But she still looks a little different than we are used to seeing her. Remember, things like make-up, camera angle, lighting and Photoshop can render a celebrity in a glossy mag almost unrecognizable. Check out all the leaked Kardashian Love mag pics below.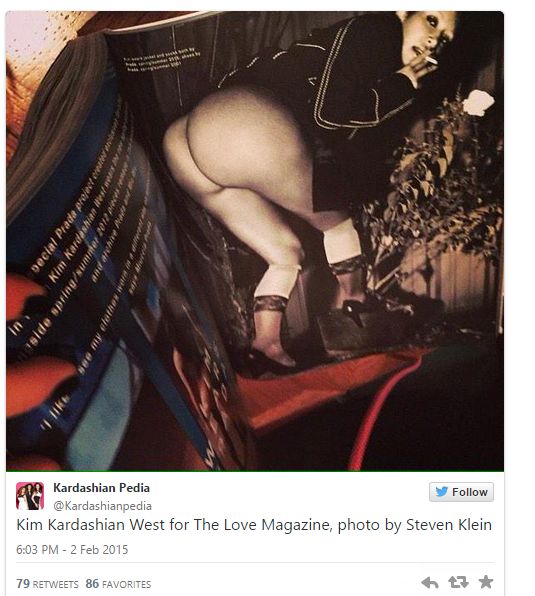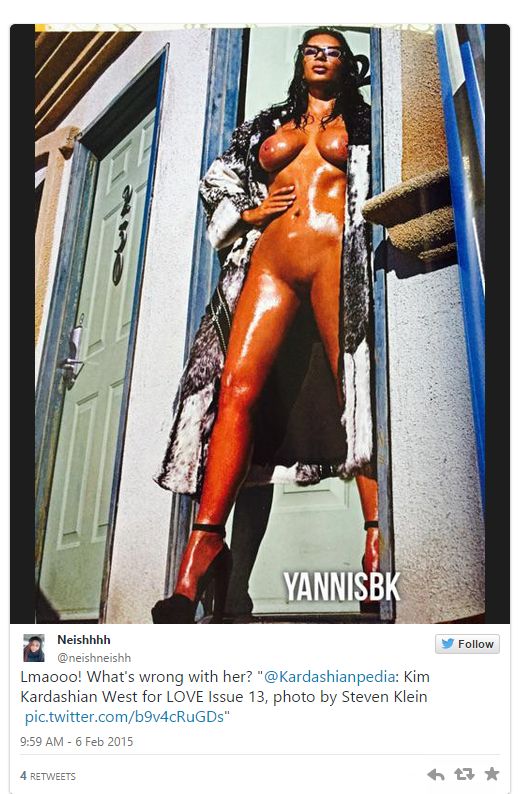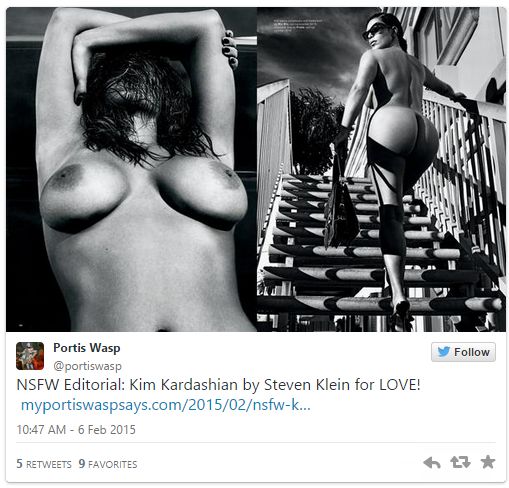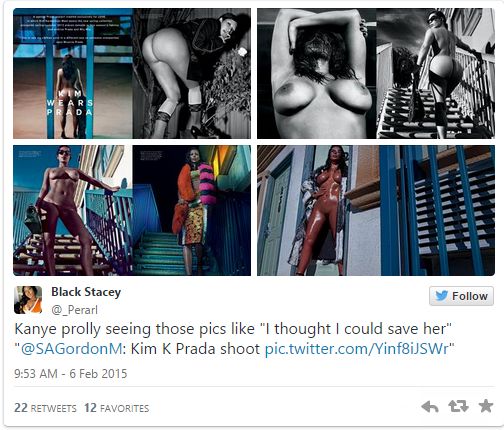 For the latest Hip Hop tracks and news, follow us on Twitter.
Discuss