In November, Kim Kardashian attempted to "break the Internet" with a series of nude pics which would ultimately appear in Papar Magazine
It started with an ass photo, and eventually moved to full frontal.
If her latest Internet nudity stunt follows the same progression we're in for something ... interesting.
Somebody has leaked a photo Mrs. West did for Love magazine's Spring/Summer 2015 issue. In the shot, Kim Kardashian is bending over, flashing a full moon, and smoking a cigarette. She also doesn't appear to have her regular, everyday eyebrows.
The issue, which hits newsstands February 9th, will feature 30 pages of Kardashian modeling Prada designs. So there will be many opportunities for depravity. The issue was guest edited by celebrity-model-type-of-the moment Cara Delevingne, who interviews KK.
Anyway, below is the photo you're looking for. Is it doing anything for you?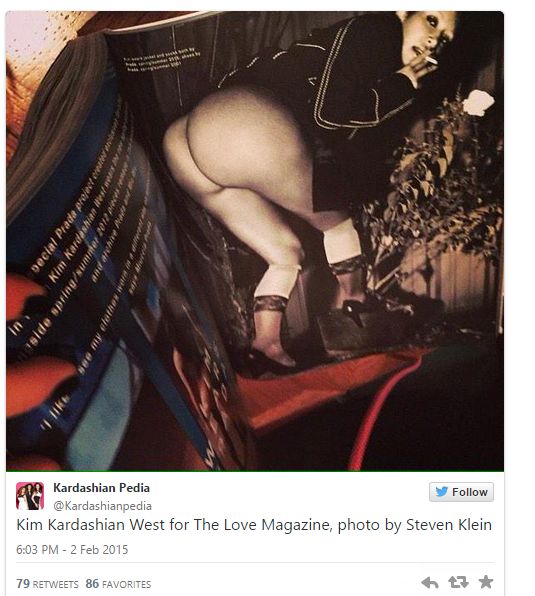 Discuss