Kim Kardashian is fed up with Kanye's social media rants...
Earlier today, Ye went on Instagram and posted a picture of their daughters backpack, which showed a Kim K. pin, a Kanye pin and an alien in between.
"This was on my daughters back pack when I was "allowed" to see her last week This is why I go so hard for my family I am wired to protect my family at all cost As the priest of my home Don't worry Northy God is still alive"
Without delay, Kim jumped into the comments and called "cap" on Kanye, stating that his narrative was incorrect and he was just at the house picking up the kids for school.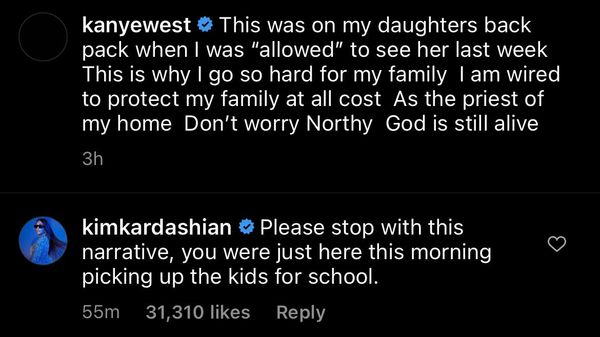 "Please stop with this narrative, you were just here this morning picking up the kids for school," KK clapped back.
Who do you think is lying?
Discuss