Maurita Robinson, Miss Globe Jamaica2014, and apparent girlfriend of Kidd Kidd has made some rather shocking allegations against the G-Unit member.
Yesterday, she posted on her Instagram account multiple photos of her battered face, the first with the caption "Never let a man put his hands on you never. @50cent good luck getting your woman beater kiddkidd any further than jail. Woman beater unit."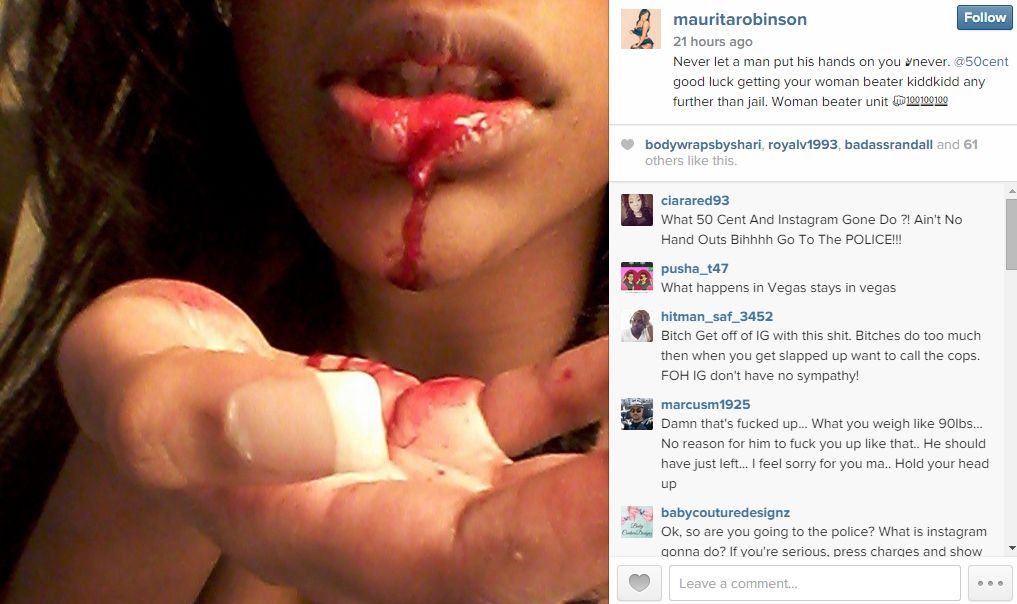 Kidd Kidd responded with a video, in which he alleges the graphic injuries are from old pictures and have nothing to do with him.
Discuss