Kid Rock, reformed rock-rapper, isn't a big fan of Beyoncé.
He made that clear during an interview with Rolling Stone to promote his new (non-rap) album First Kiss, which is neck and neck with Big Sean's Dark Sky Paradise for biggest debut of the week.
"Beyoncé, to me, doesn't have a fucking 'Purple Rain,' but she's the biggest thing on Earth," Rock told Rolling Stone. "How can you be that big without at least one 'Sweet Home Alabama' or 'Old Time Rock & Roll'? People are like, 'Beyoncé's hot. Got a nice fucking ass.' I'm like, 'Cool, I like skinny white chicks with big tits.' Doesn't really fucking do much for me."
Predictably, Beyoncé's rabid BeyHive followers have gone on the attack, defacing Kid Rock's social media over and over again in defense of their queen.

What do you think of Kid Rock's comments? Is Beyoncé overrated?

As for the BeyHive, we don't think they are doing Beyoncé any favors with their repetitive hyper-defensiveness.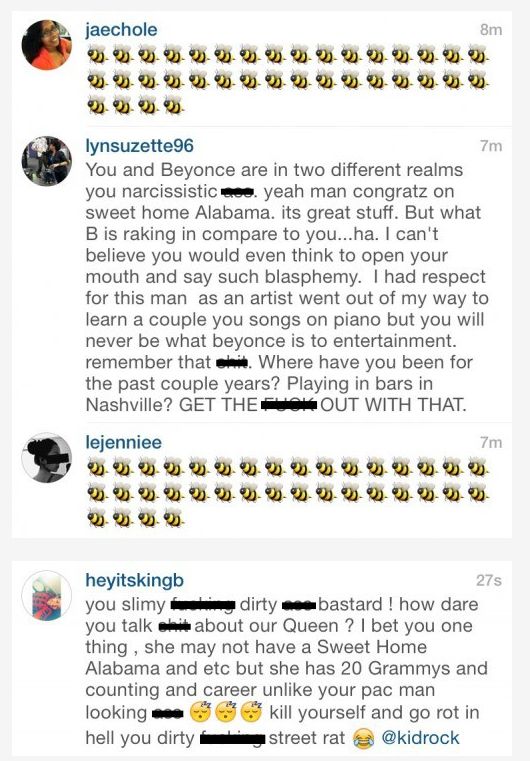 For the latest Hip Hop tracks and news, follow us on Twitter.
Discuss