Kid Cudi fans got a treat this weekend when 'Chllen While We Sippin,' an unreleased Kid Cudi and King Chip track from 2010, leaked.
Kid Cudi wasn't so happy about this, however. In fact, he was pretty furious that Chuck Inglish and Blended Babies, who produced the song, had made it available without Cudi's permission.
So he tore into the pair on Twitter,  calling them "Hoe ass niggaz" and threatening his lawyers on them. Finally, after many tweets against him, Inglish responded to Cudi's social media rant, denying there was any "hoe" in him and telling Cudi and his legal team to bring it on.
Check out the cyber battle below.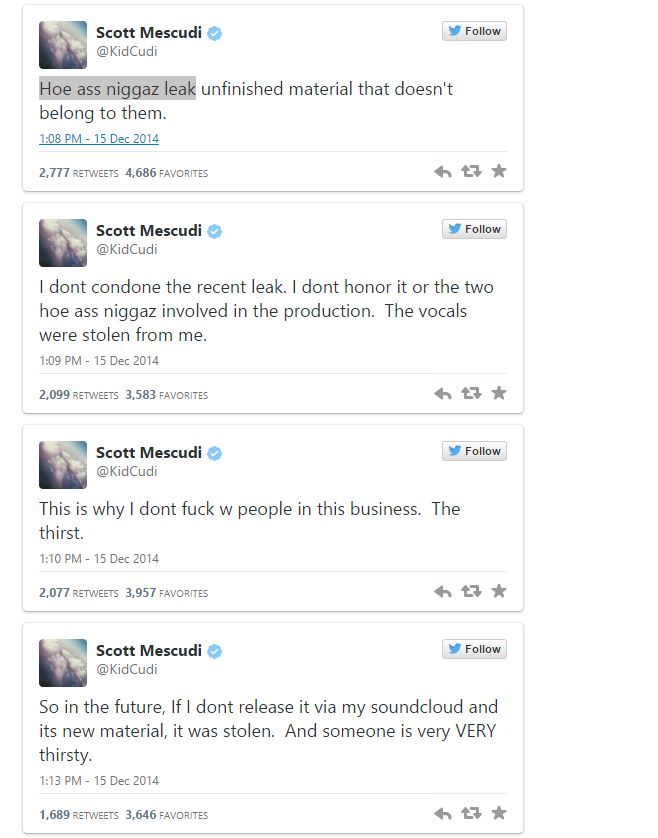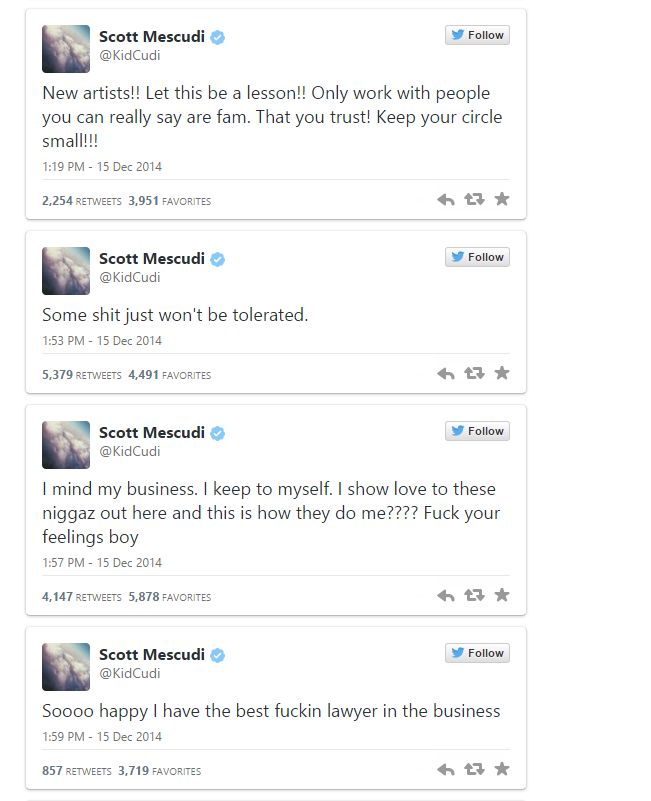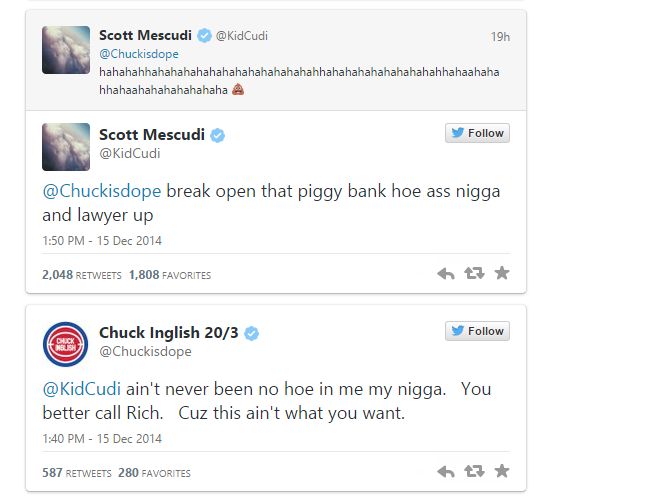 Discuss