A snippet of a Kid Cudi-Playboi Carti track "Solo Dolo IV" has been floating around for a while.
But it won't be on Cudi's upcoming album.
That's because Carti won't clear his verse.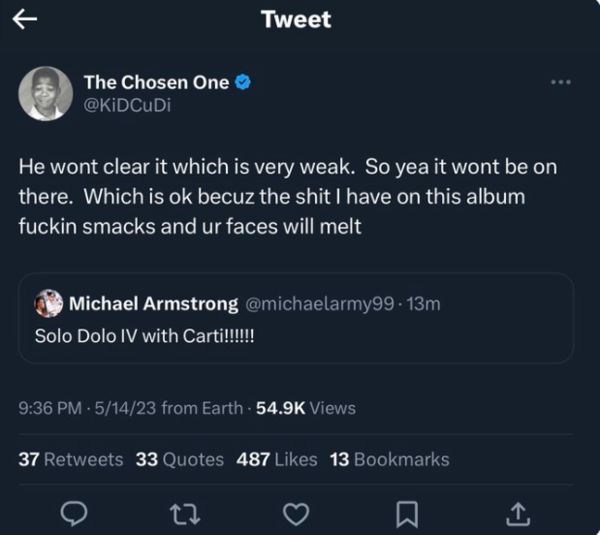 "He wont clear it which is very weak. So yea it wont be on there. Which is ok becuz the sh*t I have on this album f*ckin smacks and ur faces will melt," Cudi reported.
What's going on here?
Discuss