The City Girls sample Khia's raunchy classic "My Neck, My Back" in their 2018 track "F*** That N****."
Khai jumped on the internet earlier this week with some wild claims that Quality Control's CEO Pee didn't pay her for the sample.
"You know I'm mad at you because you let the dirty ass City Girls sample me and you didn't pay me. Why you act like you got so much, you ugly fat neck bitch," Khai taunted Q.
It turns out Q did pay Khai for her sample, and he happily provided receipts.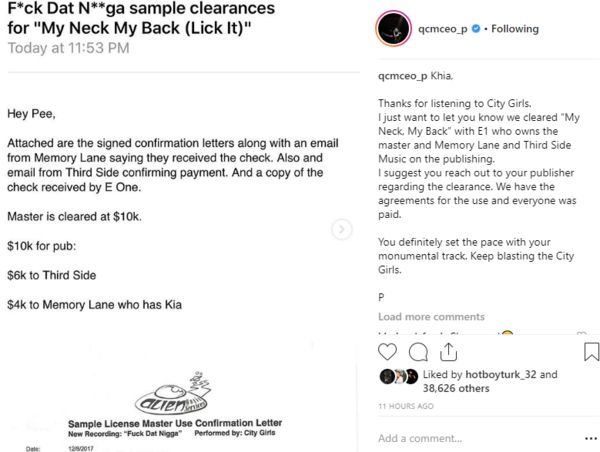 "Thanks for listening to City Girls. I just want to let you know we cleared "My Neck, My Back" with E1 who owns the master and Memory Lane and Third Side Music on the publishing. I suggest you reach out to your publisher regarding the clearance. We have the agreements for the use and everyone was paid. You definitely set the pace with your monumental track. Keep blasting the City Girls," P captioned a photo of the sample clearance letter.
Khia needs to get her business in order.
Discuss