Yesterday, Keyshia Cole celebrated two million IG followers by posting a photo of her booty on the social network.
Then she took it down, amid criticism that it was unprofessional and beneath the R&B singer to show the goods like that. A screen shot is below.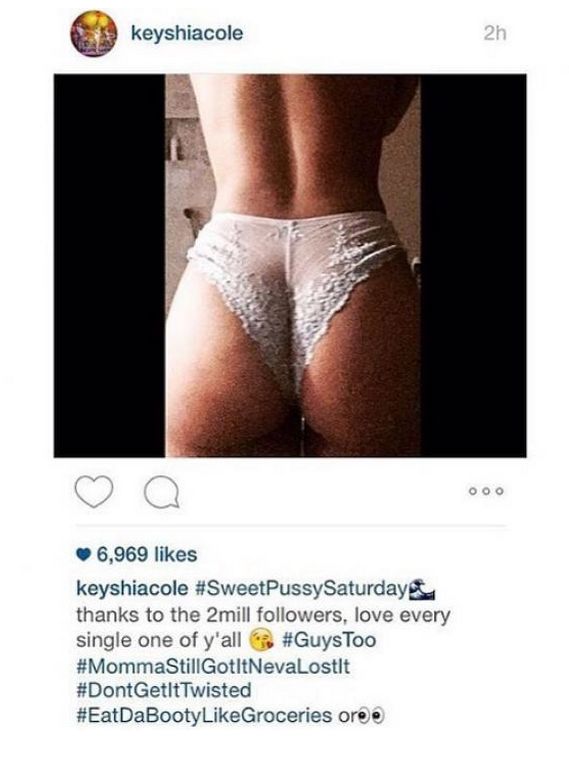 Cole still has the same photo up on her Facebook page, with many of the comments expressing similar criticism.
Apparently she was getting more than just criticism on IG, because she's back down to 1.9 million followers.
Any Cole fan who was offended by her cheeky pic should have been prepared for it. It was just last month that Cole posted a photo of her new vagina tattoo on her IG page.
Discuss