Over the weekend, Kevin Hart Instagram posted a photo of himself in a sleeveless black leather top and very serious look on his face.
This was too much for his social media buddy Drake, who reposted the offending photo with the caption "Kevin…no. Please don't do this tonight #IsThatLeatherDriFit #PleaseTellMeThereAreOtherOptions #ThisIsABillBellamyFit #BalmainWillNotHireYou #ThisManIsOverlyLit."
Then Meek Mill got in on the action, blowing up his fellow Philly native with the caption "Let's start a petition for kev 2 take this shirt off. Cmon Man U from philly @kevinhart4real.
The comedian isn't one to take such criticism sitting down, and he would have his revenge by unearthing some old photos of the rappers. For Drake, it was a shot of Mr. Champagnepapi in the bathtub with a beard and a hookah. For Mill, he found an old picture of the then-dreaded emcee in which Mill looked like a "flat-chested young black woman." See the all the fun below.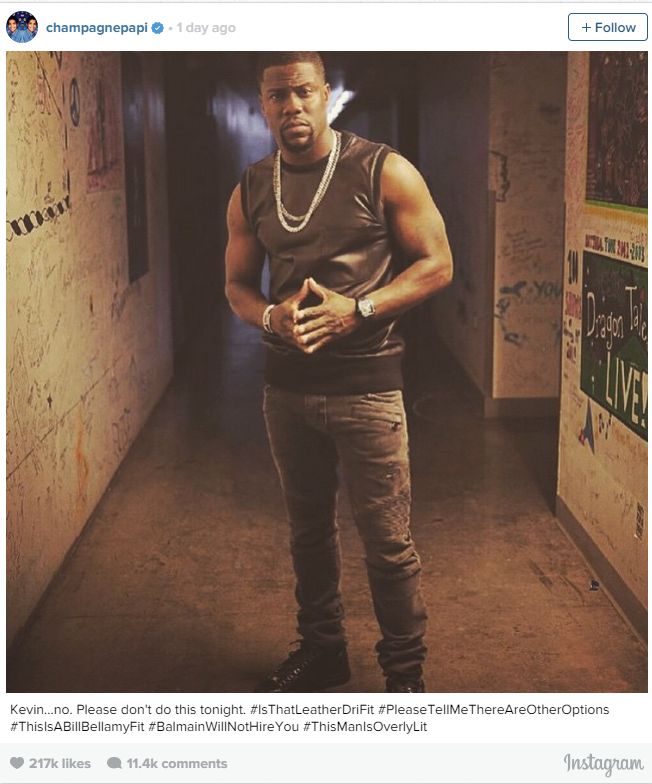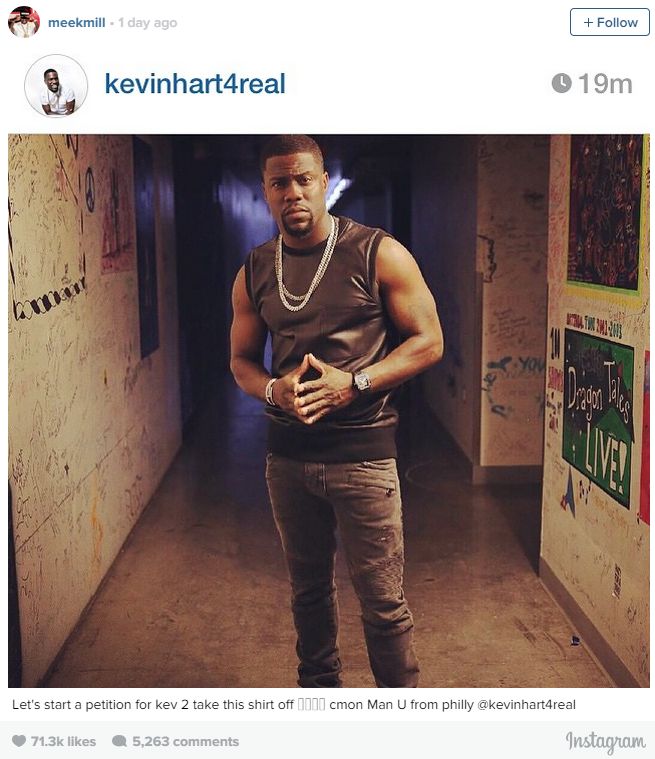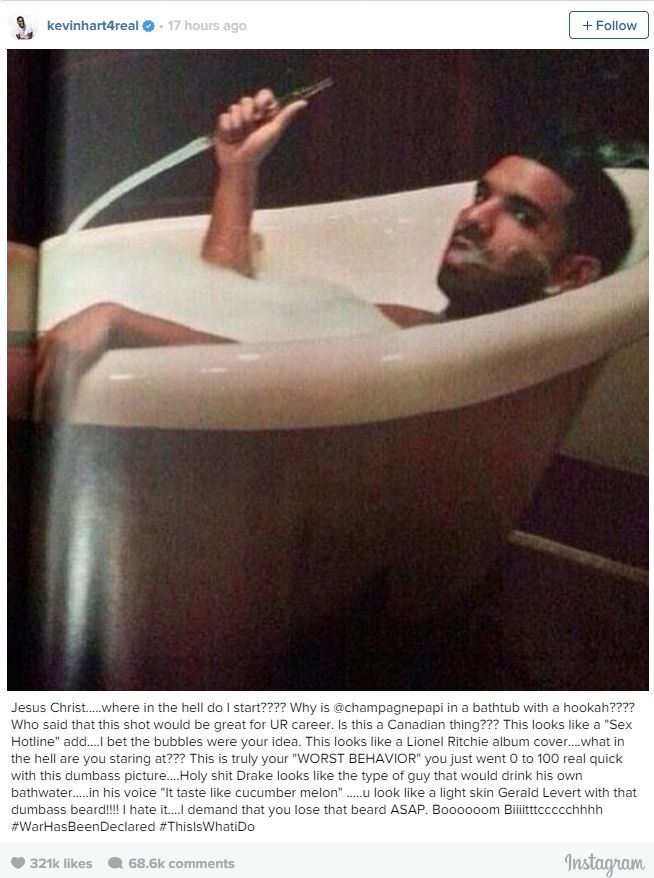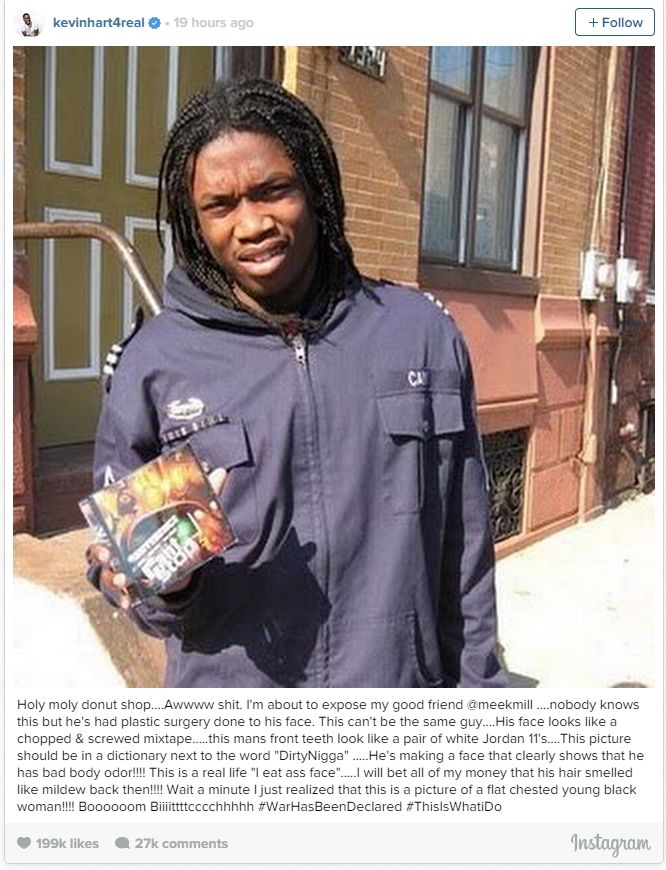 Discuss