Mike Epps and Kevin Hart are beefing again.
They've had a few exchanges in the past. Last year, Epps accused Hart's writers of stealing jokes for him. He also said the Jumanji actor's success isn't because he's funny, it's due to his solid marketing skills.
Since then, it seemed like the two patched things up.
But that is no longer case, as Epps recently dissed the Philly funny man on Instagram.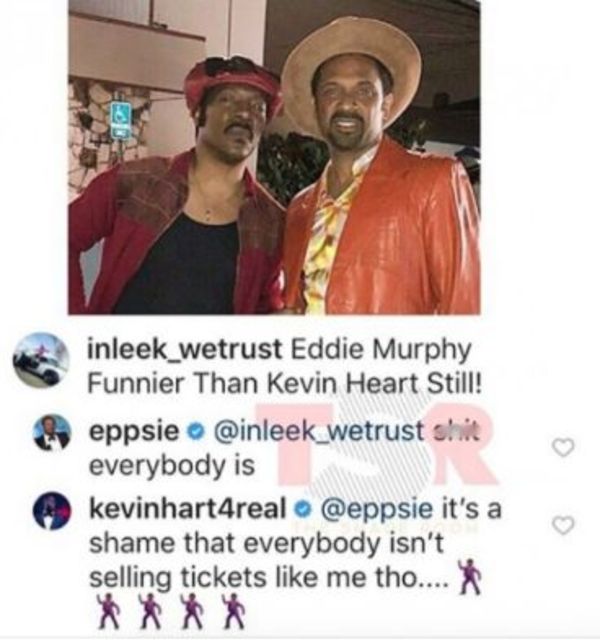 "Eddie Murphy funnier than Kevin Hart still," one person wrote.

"Shit everybody is," Epps responded.
Afterward, Hart went in.
"@Eppsie, all I can say is that you're a sad individual," he wrote. "I talked to you several times face to face in attempts to put the B.S behind us. I even reached out to you like a man and tried to get to the bottom of your bitterness. When will you realize that my success has nothing to do with you or your journey."

"I'm praying for the day that you will realize that so many of us entertainers have a crabs in a barrel mentality," continued Hart. "You are the biggest crab I know ... I will continue to shine and continue to make history and continue to do comedy at the highest level. If that makes you sick then so be it ... While you worry about this grown little man please know and understand that all I am worried about is success. #CatchUp."
Epps hasn't responded to Hart yet, but he did respond to Nick Cannon, who threw his two cents in. The Wild 'n Out star suggested that Hart is too big of a star to respond to Epps.
"Lions don't lose sleep over the opinions of sheep," wrote Cannon. "Kings don't bicker ... It's enough of the white man's money to sprinkle around to make us giggle."

"If you don't shut your drum line teenage forever lookin' ass," Epps wrote back.
Do you think Epps is really jealous of Hart considering he's also a successful actor and comedian?
Discuss