Kevin Gates's latest stunt was being rude to Atlanta radio personality DJ Traci Steele.
It happened over the weekend at Hot 107.9's Birthday Bash. Steele's interview with Gates got off to a rough start when she gave him a friendly tap on the shoulder -- and then he appeared to wipe whatever germs she may have left him away.
He followed that up by giving a series of vague and unenthusiastic answers.
The web was divided on whether Gates's behavior was inappropriate, or it was just Gates being Gates.
Whatever it was, Gates appeared to apologize.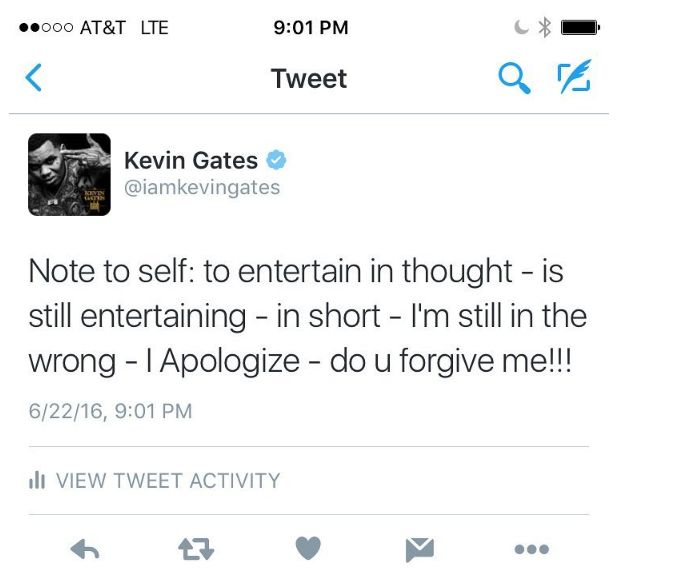 Since he isn't being specific in his apology, we can't be entirely sure it was meant for Steele.
Either way, do you think he should have apologized?
Discuss