Ja Morant, a college boy from a nice family, has a documented history of acting hood.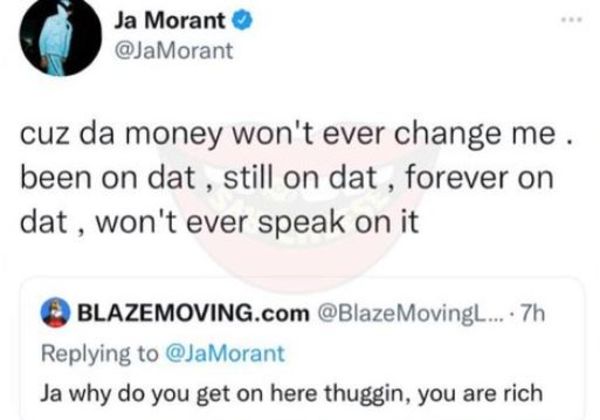 "cuz da money won't ever chang me. ben on dat, still on dat, forever on dat, won't ever speak on it," Ja typed when confronted about acting like a thug in his feud with Draymond Green.
Low-scoring-basketball-player-turned-hot-taker Kendrick Perkins called Ja and his Memphis Grizzlies teammates out for their behavior.
"Y'all are not gangsters. Y'all are not hood. Y'all are professional basketball players that are really, really good ... leave the hood sh*t alone. The people you trying to be cool for, the hood people that you trying to get the OK from so they could say 'Oh, you a real one', is the same people if you happen to fall you couldn't even go ask them for $20," Kendrick said.
Agree?
Discuss