Kendrick Lamar's To Pimp A Butterfly dropped late last night, just about a week early.
This enraged TDE CEO Anthony "Top Dawg" Tiffith, who went on a Twitter rampage against Interscope, claiming Lamar's co-label screwed up the release.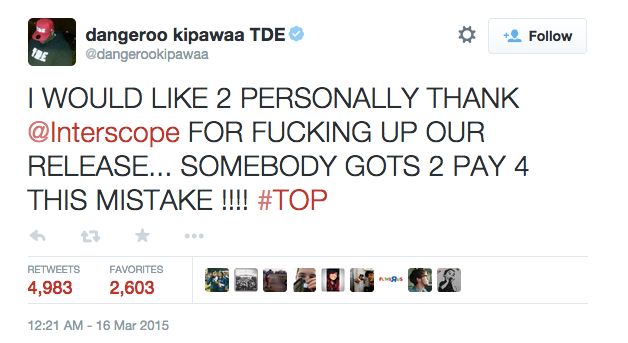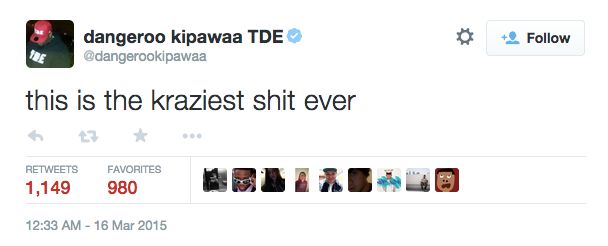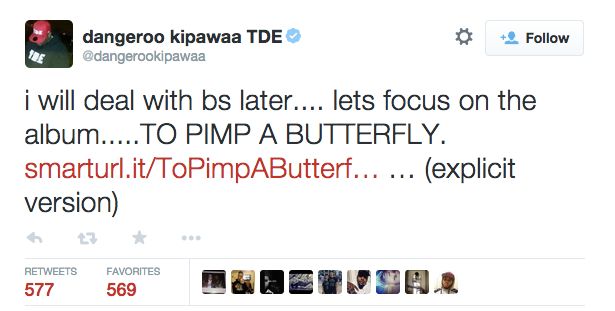 Kendrick, however, was keeping a more level head.
Keep calm. All is well. — Kendrick Lamar (@kendricklamar) March 16, 2015
As of 9:30 this morning the album has been pulled from iTunes, but is still available on Spotify.
Whether it remains is anybody's guess. But what we do know for sure is the album's features:  George Clinton, Thundercat, Snoop Dogg, Ronald Isley, Bilal, James Fauntleroy, Rapsody and Anna Wise.
Not exactly the typical collection for a high-profile Hip Hop album circa 2015.  But we could already tell from some of the singles K.Dot's been dropping that he's doing some new things. Listen to To Pimp A Butterfly below and let us know what you think.
For the latest Hip Hop tracks and news, follow us on Twitter.
Discuss