Macklemore and Ryan Lewis's The Heist won the 2014 Grammy Award For Best Rap album over Kendrick Lamar's Good Kid M.A.A.D City, among others
A lot folks -- including Macklemore -- thought K-Dot should have taken the trophy. In fact, after winning Macklemore  texted Lamar, a friend, to tell him that he had the more deserving album.
We know this because the 'Thrift Shop' rapper then Instagramed out a screen shot of the text message.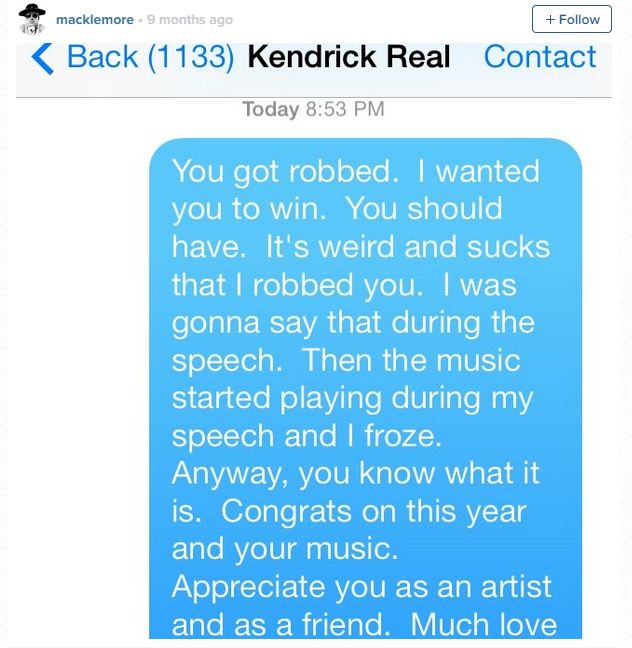 While the text alone could be considered classy, going public with the conversation struck a lot of people as self-serving false modesty.  You can now include Lamar among that group.
"I think it was uncalled for to be 100 with you," Lamar said this today while being interviewed on Hot 97′s Ebro In The Morning show. "When he sent it to me, I was like 'okay, I could see him feeling that type of way because he's a good dude.' But I think for confirmation from the world; he probably felt the need to put it out there. He didn't need to."
This all happened almost a year ago. But it's still interesting to know that Lamar agreed with Macklemore's many critics on the social media move.
What do you think Macklemore was trying to accomplish by making the text message public?
Discuss