Kendrick Lamar rarely Tweets or uses any kind of social media.
When he does, it's usually a retweet.
But over the weekend, K.Dot Tweeted out an original thought -- and then quickly deleted it.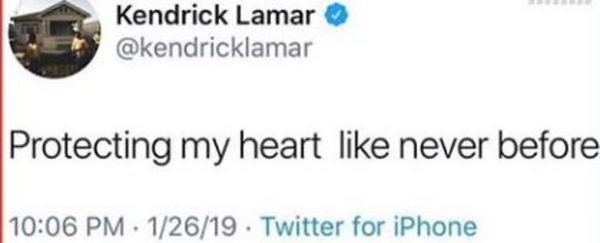 Protecting my heart like never before," Kendrick typed.
It's a lyric from Future's Beast Mode 2 track "Some More". And it could also be a reference to Kendrick's "Heart" series."
There's been reports Kendrick's planning a project in 2019. Such a tease does suggest he's in album mode.
Discuss