Kendall & Kylie's next trick is trying to vulture all of the cultures they can.
The Jenner girls' new "vintage" T-shirt line mixes images of iconic musicians with images of themselves.
Included in the collections are The Doors, Pink Floyd, Metallica, Led Zeppelin and -- relevant to this site -- Biggie and 2Pac.
[Related: Diddy crops Kylie & Kendall Jenner out of photo.]
Needless to say, music fans of multiple genres were furious.
Kendall and Kylie printed their faces over Tupac and Biggie portraits.... this ain't cool. pic.twitter.com/huVzgva5iK

— PRADASLUT (@angeIichoe) June 28, 2017
Not only do the Jenner girls deface Big and Pac with their presence, but one of the Pac shirts turns the vulturing up to 11 by featuring an image of Kylie wearing cornrows.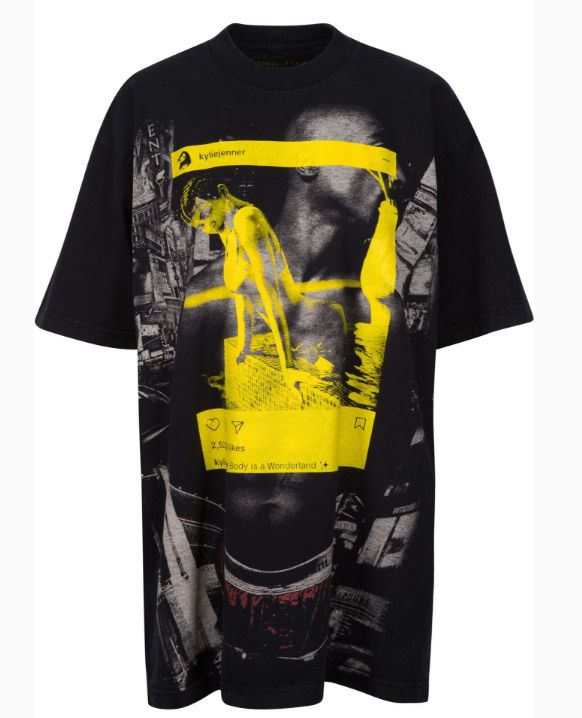 Tupac did not fake his own death to be put on a shirt with Kylie Jenner

— brown bby (@danixicana) June 29, 2017
Rock fans are pissed too.
Jim Morrison did not die for this shit pic.twitter.com/FefcbtuFwj

— b (@riverofdelrey) June 28, 2017
And for their final insult, the Jenner girls are charging $125 each for the shirts.
Do you think anyone will buy them?
tupac in cuba watching Kylie Jenner put a screenshot of herself over his face on a tshirt for $125 pic.twitter.com/2aIGu5sQq7

— nicole aimi (@nicoleaimi) June 29, 2017
Discuss