Kendall Jenner doesn't have quite the history of exhibitionism as, say, her half-sister Kim Kardashian.
But the 22-year-old is doing her best to catch up.
Stills from photographer Russell James upcoming book "Angels" have leaked and they show Kendall running on a beach naked, riding a horse naked, swimming in the water naked, and hugging a tree naked.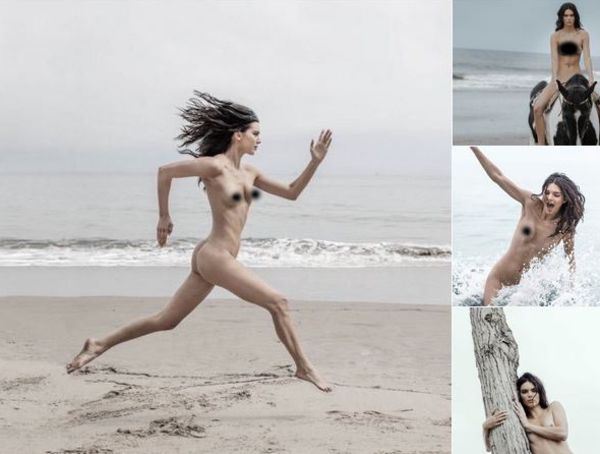 She's a little too naked for us to post the uncensored images on this page, but you can check them out here.
You feeling this latest round of Kardashian/Jenner nudity?
Discuss