If you are a Golden State Warriors fan or you drafted Kelly Oubre for your fantasy team you know what an awful season the 25-year-old is having, seemingly losing his ability to shoot a basketball from any distance.
Perhaps it's because he has a lot on his mind.
TMZ is reporting that Oubre is suing his ex-girlfriend Makena LeDuff after she contacted him last week and told him she would reveal damaging information about him, including criminal activity, if he didn't pay up.
"Makena demanded that Kelly her pay her nearly $3 million or she would make public her false, scurrilous, and extortionate allegations by the end of the week," the lawsuit reads.
This is not the first time things got dramatic between Oubre and LeDuff.
In 2019 he sued her for stealing his dogs, slashing his tires, and damaging his home.
She also posted a threatening photo in which she posed in Oubre's backyard with a gun and Oubre's favorite hat.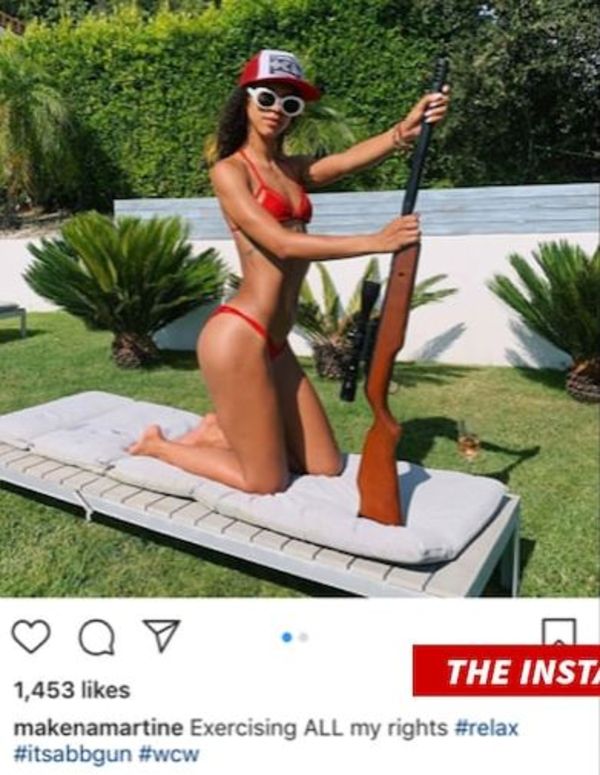 That must have been some crazy P.
Discuss