MTV gave Kanye West a blank check to say whatever he wanted at their movie awards.
So he went on about his video for Famous and how much he loves Beyonce.
It wasn't one of his more memorable rants. (Although it would be for most people.)
Then he dropped his new video for 'Fade,' which features a lot of GOOD Music artist Teyana Taylor dancing suggestively in a thong.
The visuals also features Teyana's fiance, NBA star Iman Shumpert, and some sheep. Yes sheep. Probably a meaning in there somewhere.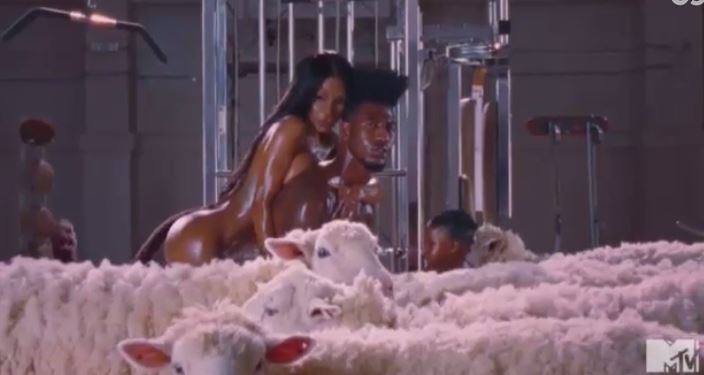 [video width="600" height="334" mp4="http://www.hiphoplately.com/wp-content/uploads/2016/08/7_ugmpjq.mp4"][/video]
"I came here to present my new video, but before I do that, Imma talk." - @kanyewest #VMAs https://t.co/ukVtlkcIsD — MTV (@MTV) August 29, 2016
Discuss