Nothing gets the sneakerheads going like a new drop from Kanye West and company.
We have the first photos of the 2020 Yeezy foam runners from adidas and well ...
They look like futuristic Crocs. We don't have a price point, but they will surely end up costing more than futuristic Crocs should.
Post Malone approves, but do you?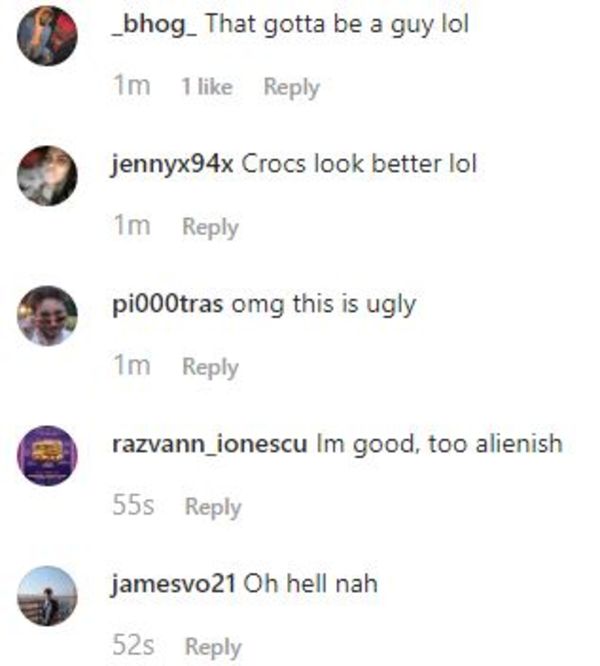 regular brain: oh it is a fashion product release

synapse brain: lol yeezy crocs

enlightened brain: prob wouldn't bet against anything kanye drops

galaxy brain: this is a subliminal weightloss fad collab with kim

YEEZY FOAM RUNNER -> YOUR ENEMA FRENZY https://t.co/oRA0hqJvzm

— Dan Attfield (@danattfield) September 12, 2019
👀👀👀 Yeezy ain't playing boy! Yeezy foam runners dropping 2020! Just saw this on @theyeezymafia via @thefacemagazine and it looks like #Yeezus is going after the Crocs market too... He did say he wanted to make the… https://t.co/440SV2moN1

— KING OF TRAINERS (@KingOfTrainers) September 12, 2019
You vs. The Guy She Tells You Not To Worry About pic.twitter.com/vV58jpoQgP

— X (@XLNB) September 12, 2019
I said this a while back but at this point, Kanye is just doing things to show that he can do them. He made dad shoes cool and now he's gonna make crocs cool.

No one man should have all that power. https://t.co/Hc4TUp0MyU

— Yasin (@Yxsinyoh) September 12, 2019
Twitter, Today: LMAOOOO Yeezy Crocs these shit trash who would wear these ugly ass shoes

Twitter, Release Day: didn't get my Yeezy Crocs guess i'm gonna have to pay $428 for them on the secondary market 😢😢😢 https://t.co/sw7wxyHNWJ

— Tyler Conway (@jtylerconway) September 12, 2019
Nobody:

Kanye: You know what'd be dope? We take Crocs. Aight. And we turn them into Yeezy's...And then we sell 'em for $300.

Adidas Execs: pic.twitter.com/MJacH201cW

— Zach G. (@zgoldenone) September 12, 2019
I can't wait to be able to walk around in public in my regular $19.99 crocs and point and laugh at everyone wearing $399.99 Yeezy-Crocs. https://t.co/8uzIKRBtXi

— RynoWithTheDadBod (@DadBodRyno) September 12, 2019
Discuss