Are you a not very good looking African American, ethnically ambiguous, Hispanic, mixed or multi-ethnic woman between the age of 20 and 40?
If so, Kanye West wants you for a music video for one of his new artists. Straight up hood guys with tattoos, scars and gold teeth should also apply.
Casting calls are always awkward to see in print, and this notice is certainly no exception.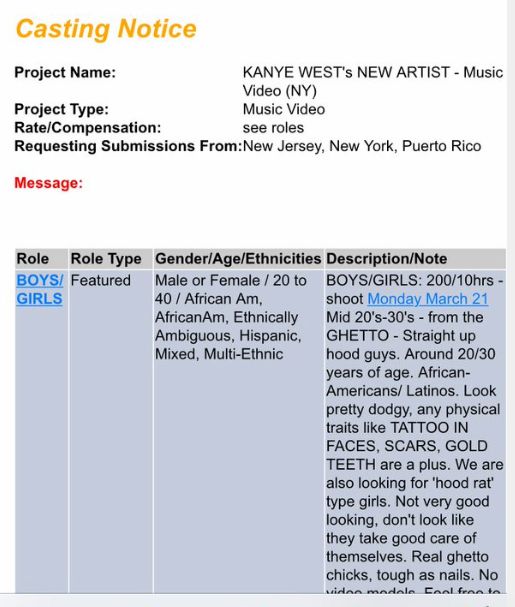 We wonder which new Kanye artist wants to shoot such a ghetto un-fabulous video?
Discuss