Kanye West and Kid Cudi remain estranged.
Ye made sure everyone knows this while taking a shot at Kasper Rørsted, the CEO of Adidas in a now-deleted social media post.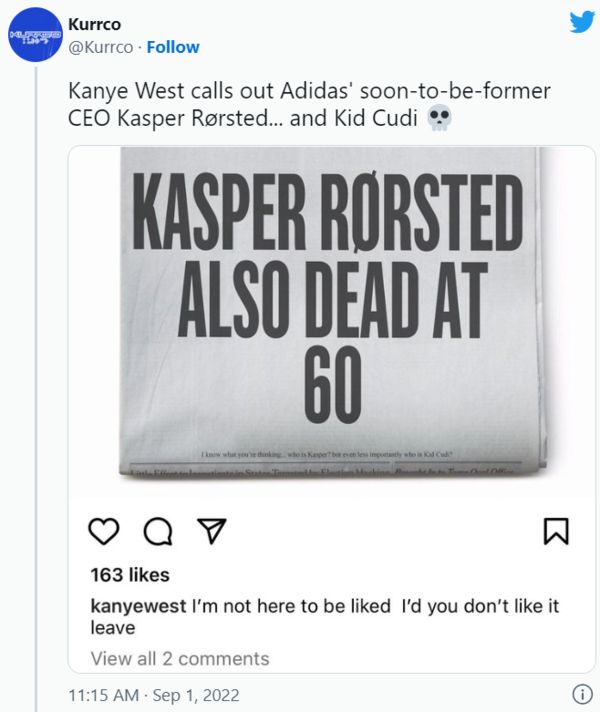 In case you are wondering, Kasper Rørsted is not really dead. But he is stepping down as CEO next year.
If you have really eagle eyes, you can read the caption under the headline.
"I know what you're thinking...who is Kasper? but even less importantly who is Kid Cudi," it reads.
Discuss