Over the weekend, Instagram restricted Kanye West's account after he posted a screenshot of a conversation he had with Puff Daddy in which he accused Diddy of being controlled by Jews.
So Ye hopped over to Twitter.
Look at this Mark

How you gone kick me off instagram

You used to be my nigga pic.twitter.com/YQzjw01jur

— ye (@kanyewest) October 8, 2022
But he promptly got locked out of his Twitter page for posting more Anti-Semitic content.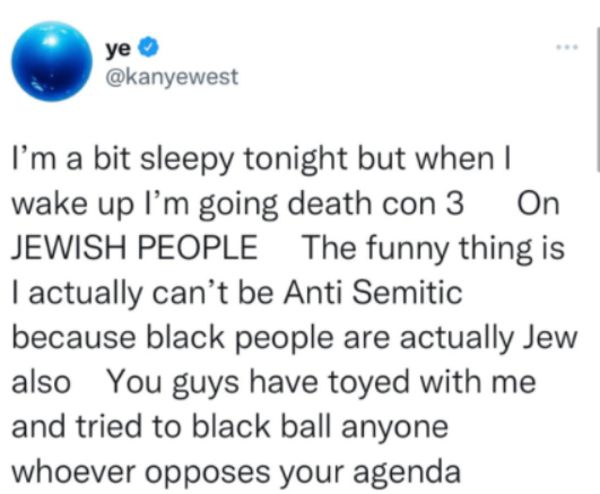 "I'm a bit sleepy tonight but when I wake up I'm going death con 3 ON JEWISH PEOPLE The funny thing is I actually can't by Anti Semitic because black people are actually jew also You guys have toyed with me and tried to black ball anyone whoever opposes your agenda," Ye typed.
How does this all end for Kanye?
Discuss