Kanye West continued his Twitter rant into Wednesday, September 16, and doubled down on wanting to meet with Kendrick Lamar, J. Cole and Drake, a request that he made yesterday.
Ye went off on the music industry this week, specifically Universal and Sony. He seems to feel that a meeting with himself and the three rappers would help spark change in the industry.
He also gave a theory about Michael Jackson being killed.
We used to diss Michael Jackson the media made us call him crazy ... then they killed him

— ye (@kanyewest) September 16, 2020
Then he had things to about Bill Cosby and R. Kelly: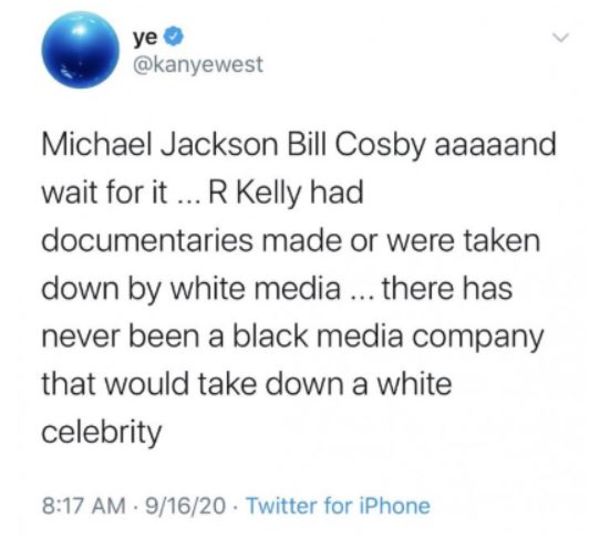 What do you think about Kanye's theory and all he said on Twitter this week?
Discuss