Kanye West has been going nuts on Instagram.
While a lot of his posts have been of an attacking nature, he has also taken the time out of sing praises.
For example, Ye loves the very, very dark comedic stylings of Anthony Jeselnik and he wants the world to know.
Ye also declared the greatest song in the history of the world, which he says is the 2020 track "Essence" by Wizkid, featuring Tems. (Not the Justin Bieber version.)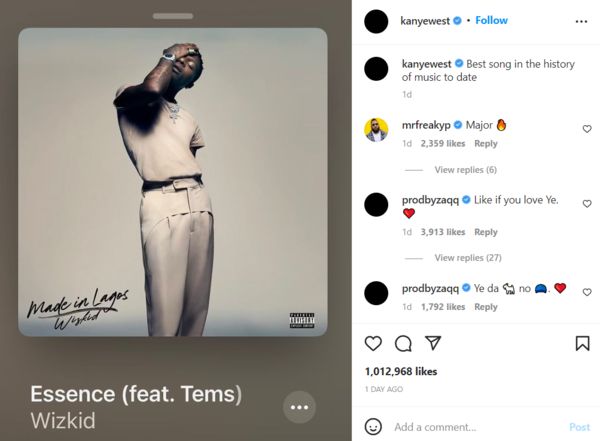 "Best song in the history of music to date," Ye typed.
You can listen to "Essence" below.
Is that possibly the GOAT song?
Discuss