Kanye West didn't drop Jesus Is King last night as promised.
Instead, he is said to be revealing the album for the first time tonight at a free live show at Detroit's Fox Theater.
Although the show, titled Jesus Is King: A Kanye West Experience, is free, fans do have to access Ticketmaster.com for tickets, so good luck with that.
No phones will be allowed in the show, and it's unclear if Ye plans to stream the performance for all those who can't get tickets. Here are the rules, if you are in Detroit and you feel lucky: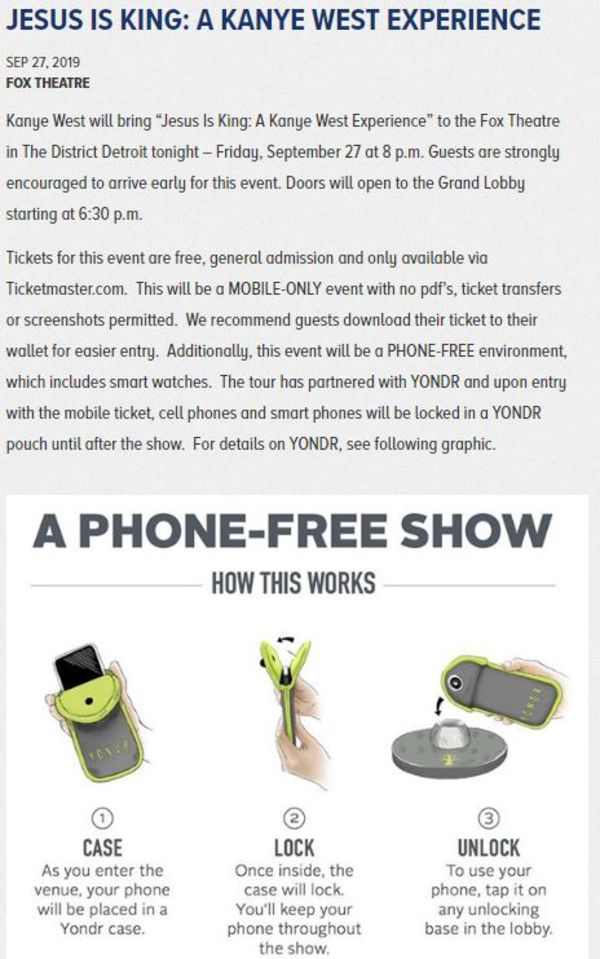 Discuss