Someone pretended to be a rep for Kanye West and walked away with a whole bunch of dough.
A TMZ source said a guy that Ye knows personally reached out to German fashion designer Philipp Plein, who's putting on a major event for New York Fashion Week on Monday, Feb. 11.
The guy started negotiating on Ye's behalf, although the rapper never knew about it, and told Plien Ye would perform at the event for a seven-figure amount. He even forged Kanye's signature on a contract.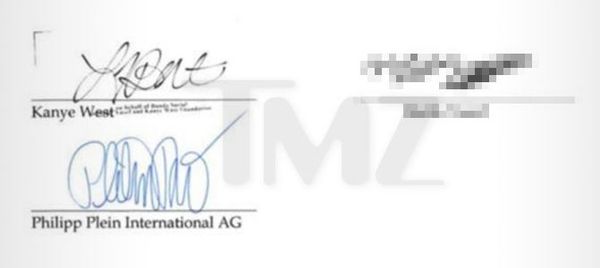 Plein then wired a $900,000 advance to an account, which the guy pocketed and walked away with. The scammer is said to be a former associate of GOOD Music.
Ye hasn't addressed any of this yet, nor has Plein. It's possible the Chicago producer is still recovering from The Game talking dirty about Kim Kardashian or possibly Desiigner calling him crazy.
Discuss