Kanye West is now wearing and possibly selling White Lives Matters shirts.
And he's promoting them with his new pal and Cardi B opp Candace Owens.
That's not all. Ye has made his feelings on Black Lives Matter known.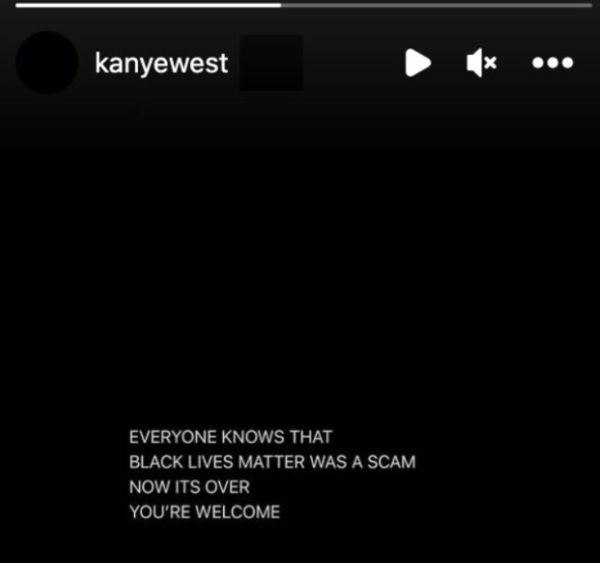 "EVERYONE KNOWS THAT BLACK LIVES MATTER WAS A SCAM NOW ITS OVER YOU'RE WELCOME," Ye typed on social today.
It's unclear if Kanye is talking about the charity organization that used the Black Lives Matter name after it became a movement, which has been accused by others of being a scam, or if he's talking about the Black Lives Matter movement in general.
Discuss