Actress Jennifer Aniston stunted her political preferences earlier this week in an Instagram post, which ended with a shot against Kanye West's struggling Presidential campaign.
"It's not funny to vote for Kanye. I don't know how else to say it. Please be responsible," Aniston typed, after explaining why she voted for Joe Biden.
Kanye clapped back in a Tweet he's sadly deleted.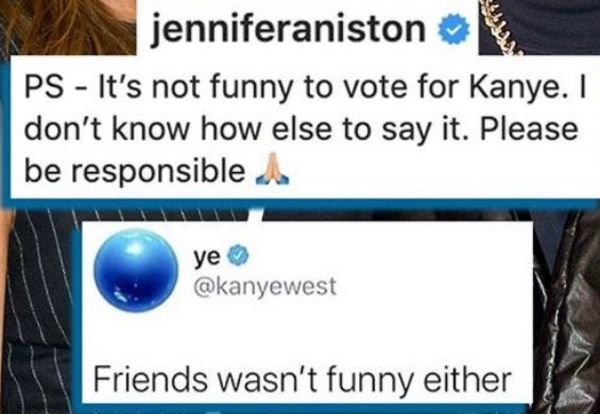 "Friends wasn't funny either," he quipped.
Whether or not you think Friends -- the show that made Aniston famous -- was funny, you have to admit that was a funny comeback.
With a little more of that, Ye could reach one percent in the polls.
Discuss