Kanye West recently accused the Kardashian matriarch Kris Jenner of destroying his family while making other accusations.
Later, his ex Kim Kardashian posted a message from her mother begging Ye to leave her alone.
So, some were confused when the GOOD Music founder used an image of Jenner for his Instagram profile pic. Some accused him of using the photo to send a dig at Jenner, which he denied.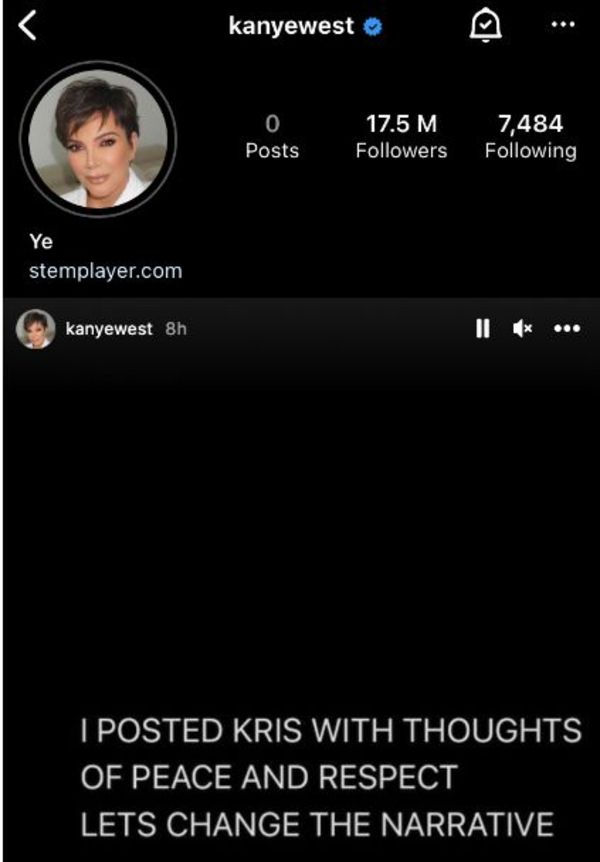 "I posted Kris with thoughts of peace and respect," wrote Ye on Instagram Stories. "Let's change the narrative."
Do you think there's something else behind Ye using the image?
Discuss