On the Her Loss track "Circo Loco", Drake refers to Kanye West as his "opp" when discussing the J. Prince promoted Larry Hover concert they did together last year.
"Link with the opps, bitch, I did that for J Prince," Drake rapped.
Kanye addressed that today on his suddenly active Twitter account.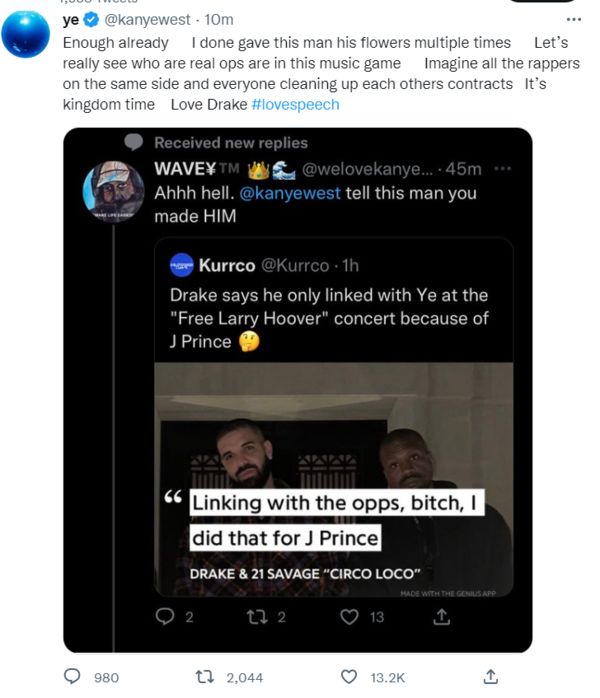 "Enough already," Ye responded to a Tweet which told Drake to put respect on his name. "I done gave this man his flowers multiple times Let's really see who are real ops are in this music game Imagine all the rappers on the same side and everyone cleaning up each others contracts It's kingdom time Love Drake #lovespeech."
Discuss