The word on the street is Kanye West is selling the publishing for his music catalog for the past ten months and wants $175 million.
That seems a responsible price for his publishing, given what other artists have been getting for their publishing
Although, Ye's catalog is a little difficult to value because his tracks have many songwriters - and even more on his later albums -- and that all has to get sorted out in a sale.
The other issue is Kanye is now claiming he's not the one selling his catalog and says they are trying to do him like that did his nemesis, Taylor Swift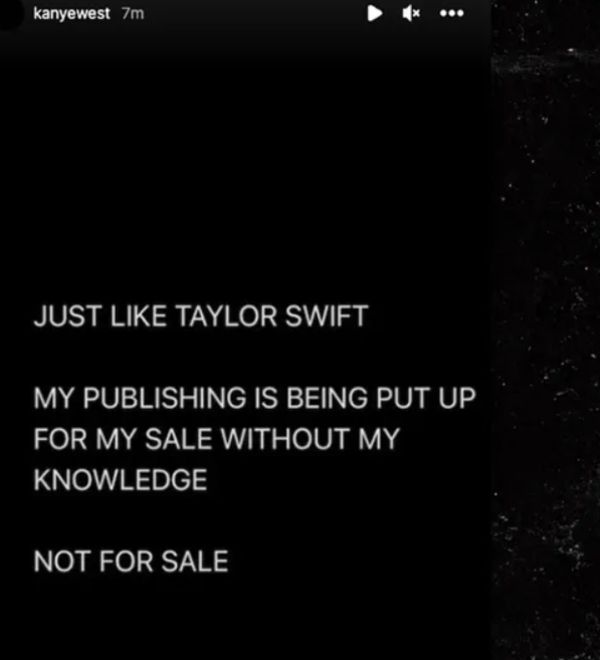 "JUST LIKE TAYLOR SWIFT MY PUBLISHING IS BEING PUT UP FOR MY SALE WITHOUT MY KNOWLEDGE NOT FOR SALE," Ye typed.
What do you think is going on?
Discuss