Pete Davidson doesn't do social media.
So those now-famous leaked text messages between him and Kanye West, in which Skete taunts Ye with Kim Kardashian in his bed, were actually leaked by Pete Davidson's SNL writing partner Dave Sirus.
Now Ye is looking to send his goons after Sirus.
Last night, Kanye IGed and deleted a conversation he had in which he tried to get Sirus's address.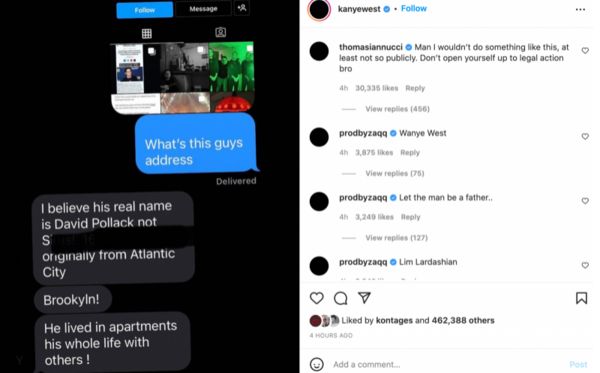 This is particularly notable because earlier this weekend Ye obtained the address of comedian D.L. Hughley -- who had pissed Ye off by saying Kanye was stalking Kim -- and threatened to send his goons over to hurt Hughley.
Will the police eventually get involved with Ye's latest breakdown?
Discuss