Did you think Drake was going to get so close to his first #1 solo hit on the Billboard charts and give up? Nope. The video for 'Hotline Bling' may have failed to give him the necessary streams/buzz to take down The Weeknd's 'The Hills' for the top spot, but he's certainly not going to stop trying. So, what else can he do at this point? The answer is a remix with yet another Canadian.
Justin Bieber revealed on social media today that he'll be hopping on the remix for 'Hotline Bling,' which will likely debut on OVO Radio this weekend. Having such a huge name on the song could give it the push needed to take the #1, but there's one bigger obstacle in Drake's way: Adele.
The immense buzz around the return of the British songstress pretty much guarantees that her first new single, 'Hello', will have the #1 spot for some time.
After 'Hotline Bling' broke many records, including fastest video to reach 100 million views on VEVO, Adele is going to make it hard for Drake to get the one achievement he's been longing for.
What do you think? Does Drake still have a shot?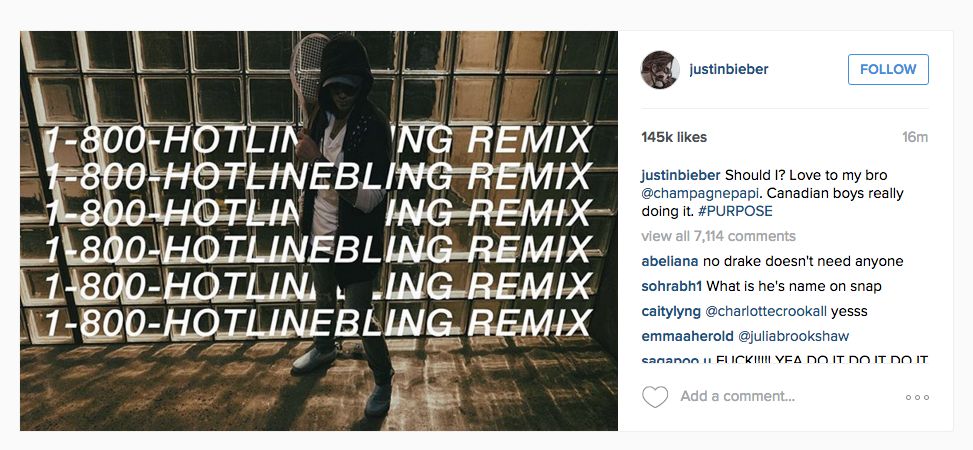 Discuss