Under Armour is lacing up Julio Jones in C U L T U R E  inspired cleats for this Sunday's game against the Pats. The cleats come in black and red, and have paintings that mimic the cover art for Migos's new album.
Under Armour's artists put a couple extra touches on the shoes, using the same style but adding extra Atlanta landmarks. The most important addition is a painting of Waffle House, of course, but that image is joined by the restaurant The Varsity, a peach, a falcon, and the Falcon's slogan- "Rise Up." The tips of the shoes say Atlanta- but with the typeface of Donald Glover's hit show. Basicall, they represent everything that is great about Atlanta.
See some more pictures of the shoes here- and check for Julio distracting the Pats on Sunday.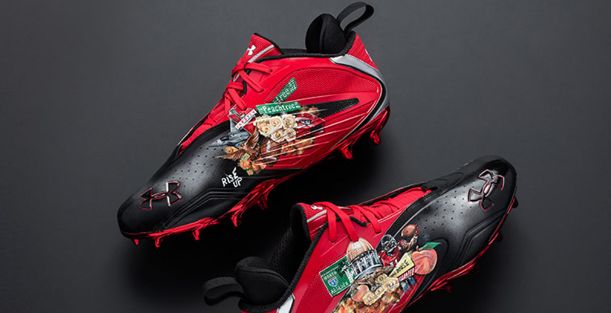 Discuss