JayDaYoungan was shot and killed outside his home in Bogalusa, Louisiana earlier this week.
His father was also injured in the attack.
While much of the rap world mourned the death of the rising star, Julio Foolio used Jay's violent passing to settle a score.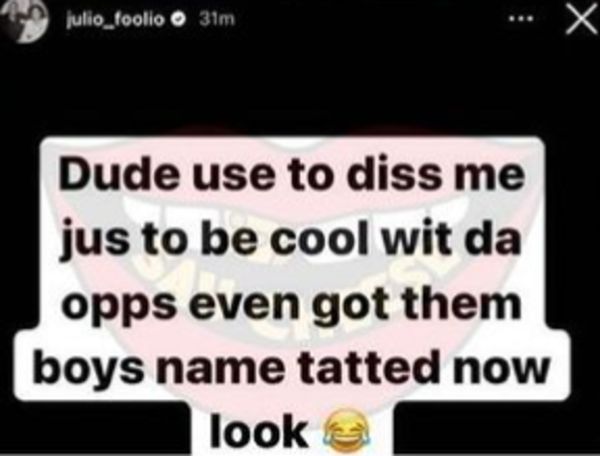 "Dude use to diss me jus to be cool wit da opps even got them boys name tatted now look," Foolio typed on social.
He doubled down in ths video.
"I don't even smoke week but I'm smoking that Jay vape," Foolio said.
Is Foolio wrong for this or should you always speak your truth?
Discuss