Joyner Lucas's hits at the usual suspects in his remix of Future's 'Mask Off.'
"I'm gonna grab them by the throat, I'm bout to crash Lil Yachty's boat," the Massachusetts rapper spits, and then make it clear he's not here for any of the mumble rappers.
But Lucas also takes a shot at a rapper who doesn't mumble.
Don't you ever compare me to Logic (never). Go listen to Sriracha."
'Sriracha' is a Tech N9ne track from his 2016 album The Storm that features Lucas and Logic.

After dropping the 'Mask Off' remix, Lucas explained the Logic line on IG. He says it wasn't a diss from him. Rather it's in reference to the way Logic treated Tech N9ne during the 'Sriracha' collab.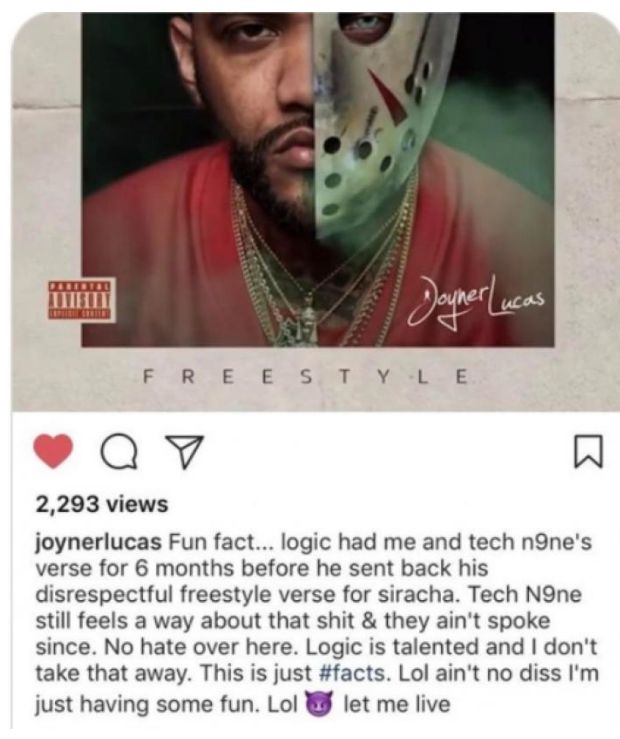 Check out Logic's "disrespectful' 'Sriracha' verse below. Are Logic's bars (and the delay) bad enough for Tech N9ne to be feeling a certain type of way?
Discuss