Tomi Lahren didn't appreciate the Joyner Lucas video for "Devil's Work," in which he wishes folks like Tomi Lahren were dead and folks like Nipsey Hussle still alive.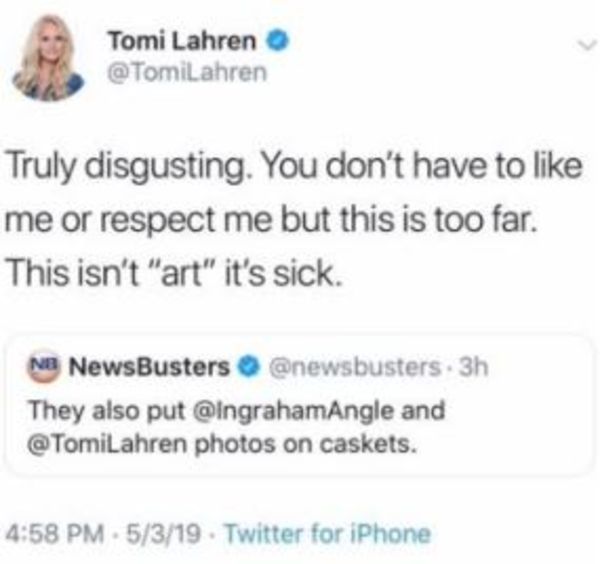 "Truly disgusting. You don't have to like me or respect me but this is too far. This isn't "art" it's sick," she said of the visuals, which include her photo on top of a casket.
In addition to her public objection, Tomi was DMing Lucas in private. Joyner revealed that message.
"Although I don't appreciate you depicting and calling for my death in your latest music video, I would like to sit down and talk with you on or off camera. Maybe we can find some common ground," Lahren typed.
It doesn't appear that Lucas has responded yet. But maybe he should. Sounds like it could be good promo for both entertainers.
Discuss