Journalist and activist Dream Hampton knows Jay Z pretty well, as she co-authored Hov's autobiography Decoded.
Hampton got on Twitter this weekend and revealed that Jay Z and Beyonce have been donating money to Black Live Matter causes in Baltimore and Ferguson, but have always "insisted" that everybody keep quiet about their involvement.
"I'm going to tweet this and I don't care if Jay gets mad. When we needed money for bail for Baltimore protesters, I asked hit Jay up, as I had for Ferguson, wired tens of thousands in mins," Hampton tweeted over the weekend. "When BLM needed infrastructure money for the many chapters that we're growing like beautiful dandelions, Carters wrote a huge check…and more stuff, too much to list actually, that they always insist folk keep quiet," she continued.
The timing of Hampton's reveal is a bit suspicious in light of Hov's racial-charged defense of TIDAL, but that doesn't mean the substance of it isn't accurate.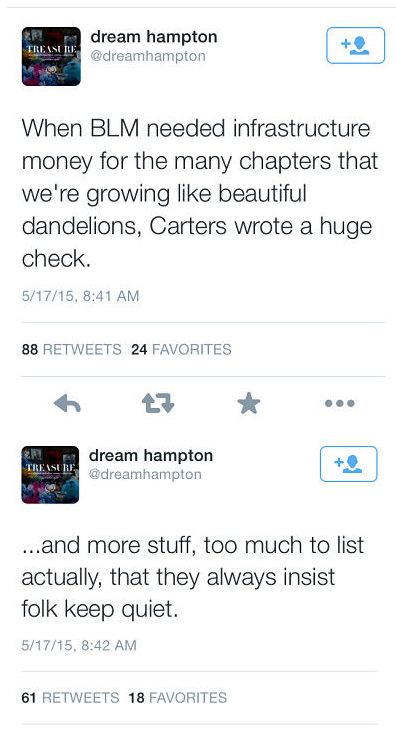 Discuss