Call JoJo Capone the Henry Kissinger of our time. (Or maybe just the T.I. of May.)
The Global Gangsters member apparently got both The Game and Young Thug on the phone and was able to have them work out their differences, which had quickly blown up into a full fledged media war that  had everyone involved awash in publicity and clicks.
Then Capone did a victory lap on Instagram.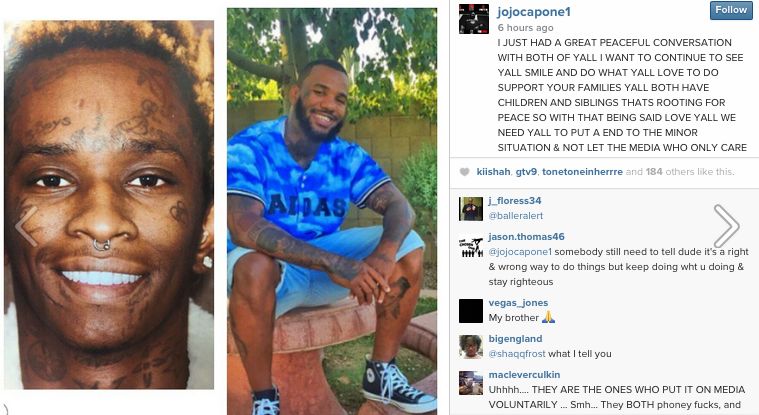 The Game confirmed Capone's efforts and called him Fam.
Just got off the horn wit my cousin @JoJoCapone1 #TheFlexinGoneBePutToBed #RealNiggaShit pic.twitter.com/NDHDE2S2VE

— LA Confidential (@thegame) May 6, 2015
We have noticed that neither Thug or Game have taken down their nasty IG posts about each other yet. So we'll call it a tenuous peace. Listen to Capone explain how he brought the warring factions together:
Discuss