One of Oscar host Neil Patrick Harris's "predictions" for the night's telecast was that Common and John Legend would steal the show.
Like all of the amateur magician's predications, which were sealed in a clear box and read at the end of the night, it came true.
Watch the duo's emotional performance of 'Glory' from the movie Selma. Then watch them take the Academy Award for Best Song minutes later.
Finally, watch Common leave Oprah hanging when she went for the post-victory high five.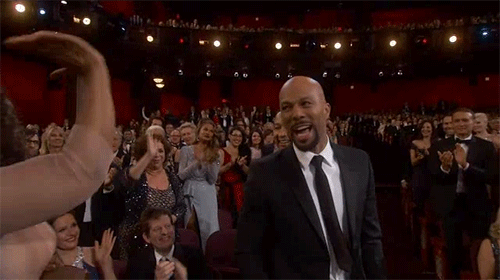 We don't think Common meant anything by his snub, because he was hugging Oprah shortly after.
For the latest Hip Hop tracks and news, follow us on Twitter.
Discuss