Joel Embiid doesn't have to be on the court to entertain.
His social media game is also top notch.
It can be pretty brutal, too. Just ask Mia Khalifa, whom the 76ers star ethered with Ds when she tried to give him an L.
His latest victim is Olivia Pierson, who is semi-famous for being on the sports groupie reality show WAGS.
Yesterday, she implied she was now Embiid's WAG.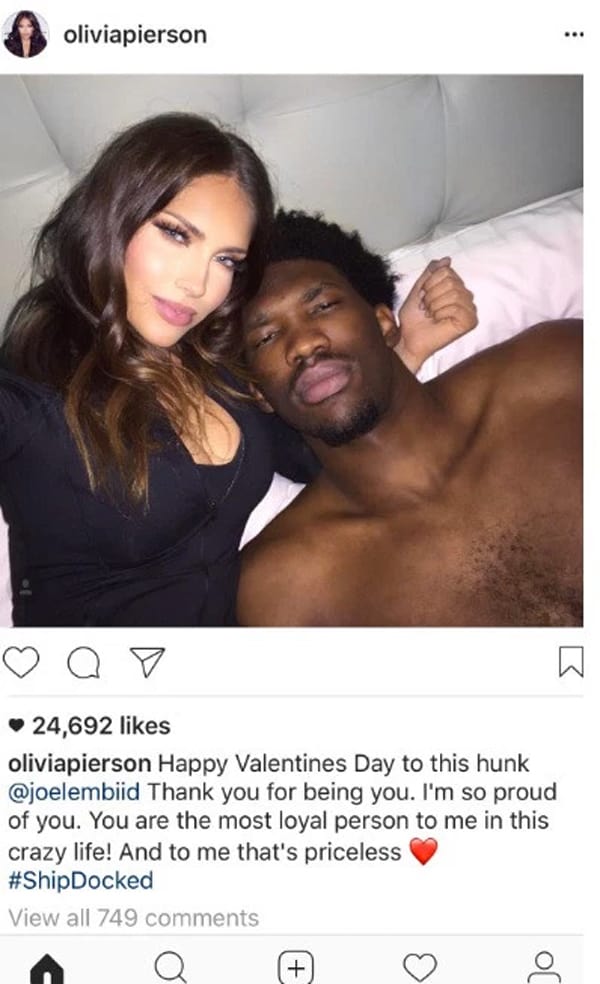 JoJo fired back by using the President's favorite phrase.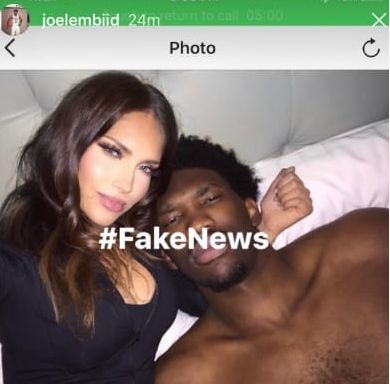 Pierson's V-Day post of Embiid is no longer up on page
Here are some photos of the reality TV starlet. Did Embiid do the right thing by shooting her down?
Discuss