Philadelphia 76ers rookie Joel Embiid is having a great season on the court.
And he's pretty good at social media.
The active Tweeter and IGer had the perfect comeback for when porn star Mia Khalifa planted an L on a photo of Embiid, his teammates Nerlens Noel and Ben Simmons, and Philly's own Meek Mill.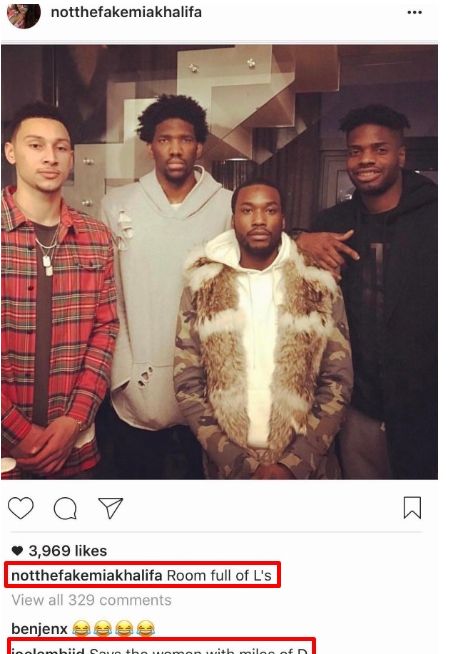 Mia has had some social media victories in the past -- including hanging real Ls on Drake and Buffalo Bill Duke Williams.
But even she knew she had been badly defeated by Embiid.
Lesson learned: don't mess with the Sixers pic.twitter.com/Ae2SfMBx4p

— Mia Khalifa (@miakhalifa) January 9, 2017
And now JoJo owns himself a porn chick.
Discuss