Joe Budden's latest LP is coming out on September 25. All Love Lost is the third in his trilogy of projects, following No Love Lost and Some Love Lost. The album cover finds Cupid shot in the back with his own arrow.
The album's track listing was cleverly inserted into the back cover by way of a letter. Below, all the capitalized words make up song titles. As for features, it's unknown if Joey recruited anybody to assist.
"Is ALL LOVE LOST? Maybe our foundation BROKE while we were PLAYING OUR PART, but when I fell no one noticed there was a MAN DOWN. Before that I felt IMMORTAL. Telling everyone I LOVE, I'M GOOD. Afterwards I didn't think I'd MAKE IT THRU THE NIGHT. I Felt ppl just wanted to SLAUGHTERMOUSE. So to keep busy I've been listening to what those hoes say while deciding WHERE DO WE GO from here. The UNNECESSARY PAIN is constant. I still got LOVE FOR YOU."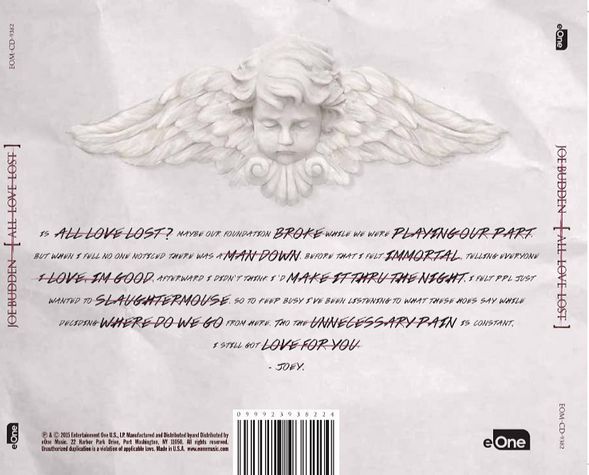 Discuss