On Friday, Joe Budden said he was taking at least a one week moratorium on his Drake bashing, because there are too many more important things going on in the world.
However his Twitter fingers couldn't resist taking more shots at Drizzy after he made the declaration.
Budden has since deleted the Tweets -- perhaps remembering his moratorium. But here's what he's been saying about the best selling artist of 2016.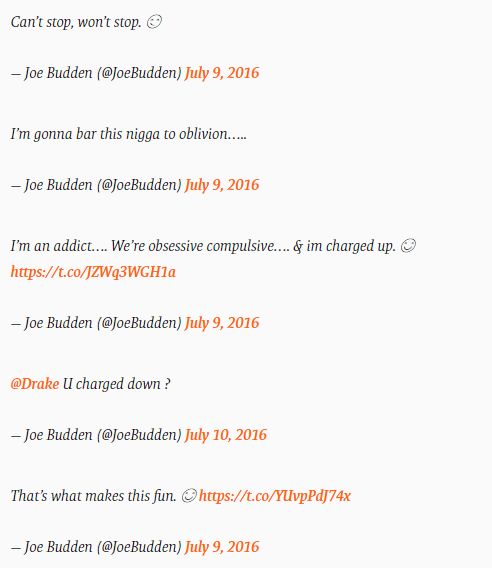 He also went on about how eager Drake was to go at Tyga and Meek Mill, but seems to be avoiding him.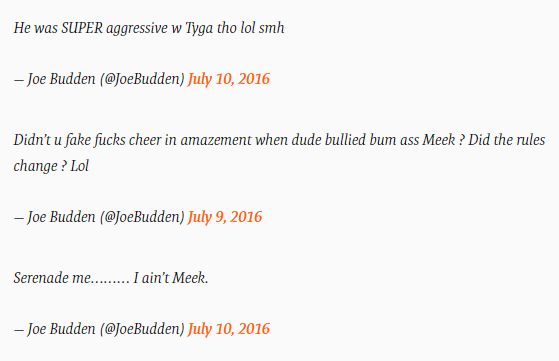 Does Budden have a point? Or is he becoming a stalker?
Discuss