Joe Budden clearly spends a lot of time at strip clubs.
But he may have to boycott the titty bars in his home region of New York City this summer.
Budden is not happy with the lack of diversity in NYC strip joints and posted his complaint on IG Live.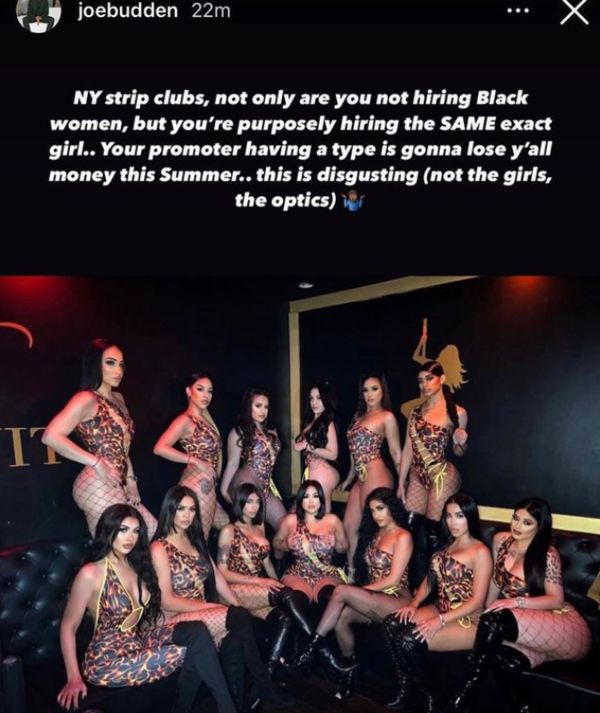 "NY strip clubs, not only are you not hiring Black women, but you're purposely hiring the SAME exact girl.. Your promoter having a type is gonna lose y'all money this Summer. this is disgusting (not the girls, the optics)," Budden captioned a photo of a bunch of NYC strippers.
Would you pay your hard earned money to an army of naked women who went to Kyie Jenner's plastic surgeon and hair stylist?
Discuss