KXNG CROOKED used an IG photo with 50 Cent and Eminem to throw a little shade at an unnamed party.
"I respect what these guys built through loyalty to one another.. A lot people could learn from it," he wrote.
It didn't take long for everybody to @ speculate that the person who could learn from the bond Fif and Shady have is Crooked's Slaughterhouse mate Joe Budden.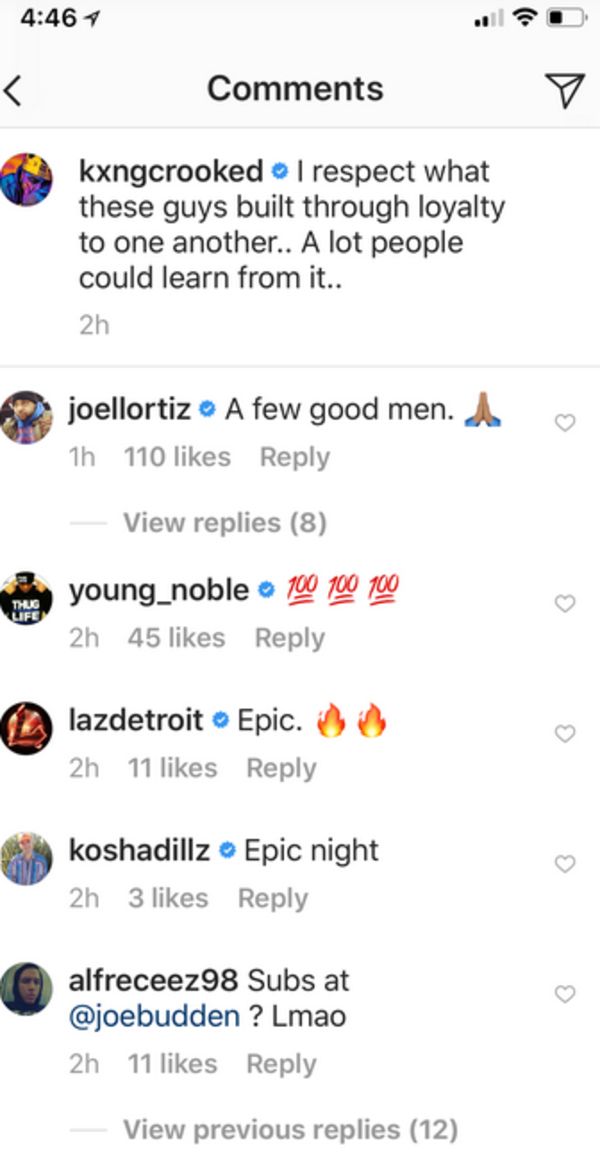 Here's how Crooked responded when Budden jumped in and claimed he subs him every week.

If Budden wanted to be really mean he could point out that 50 gave Crooked the mean old crop:
Discuss