The third time wasn't a charm for Jimmy Henchman.
Yesterday, the former entertainment manager and cocaine dealer was again convicted of arranging the murder of G-Unit affiliate Lowell Fletcher. The deadly hit was allegedly pay back for an attack on Henchman's 14-year old son by G-Unit member Tony Yayo in 2009.
It was his third trial for the crime. The first ended in a hung jury. He was found guilty of the murder for hire at the next trial and was sentenced to life plus 20 years. However, last November a federal appeals court granted him another shot at justice.
At this third trial, Henchman's lawyers argued that all of those who testified against him just did so to reduce their own sentences for other crimes.
"There is absolutely no physical evidence in this case that proves Jimmy intended Lowell Fletcher to be killed instead of shot at," Henchman's lawyer David Touger told the jury in closing remarks.
The jury didn't end up buying that. But even if they had, it wouldn't change Henchman's Christmas plans.
The 52-year old is also serving another life sentence for running a large scale cocaine ring.
50 Cent has yet to comment on his old rival's latest setback, but we expect he will soon.
Update: Here's the 50 reaction: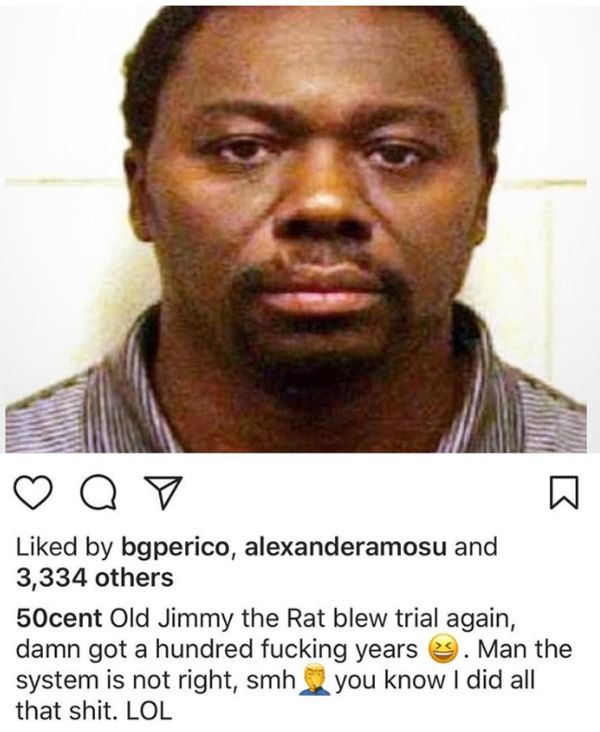 [Related: 50 Cent mocks Jimmy Henchman after he gets new trial.]
Discuss