Dipset bros Cam'ron and Jim Jones are sniping at each other again.
This time it was new school New Yorker Dave East who got them going.
It all started innocently enough, with East posting an IG photo featuring Cam and the caption "When @mr_camron Pass That Torch Its No Better Feeling #HarlemForever.
Jones responded by joking "tell him make u dip set lol."
Cam'ron didn't much appreciate the quip. So he came back ... and back and back.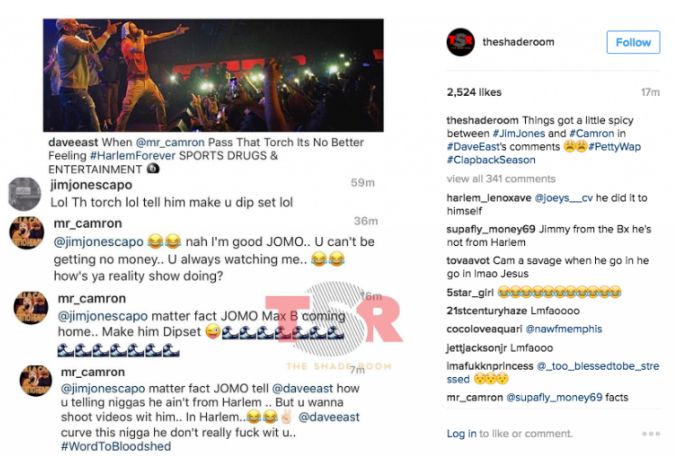 We're not counting on an (original) Dipset reunion anytime soon.
Discuss